WAMXC Coffee
"We take a backseat to no one when it comes to drinking coffee" ... D Scott
Find our haunts on the home page under "after Venues". Below are a few we've found.
arranged alphabetically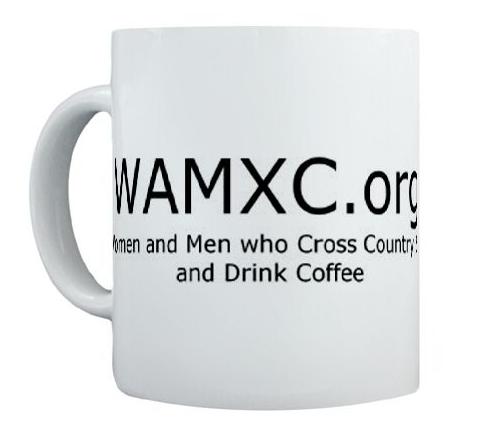 Backroads Hayward WI
10526 Dakota, Hayward, WI.
Beaners, Duluth
324 N. Central Avenue, Duluth 218-624-5957
Coco-Moon, in Brainerd
After skiing the Brainerd Arboretum, 601 Laurel, 218-825-7955.
Diamond City Bread, Elk River
315 Jackson Ave, Elk River, MN, feet from Highway 10, DOWNSTAIRS, great bakery, 763-441-0002.
Selah vie, was Dish and the Spoon Cafe River Falls, WI.
208 N Main, River Falls, WI 715-426-9392. Now closed Sundays. After biking from Hoffman Park
Jitterz Coffee & Cafe, Dubuque IA
1073 Main Street, Dubuque, Rated by RAGBRAI cyclists
Kodiak Coffee, Forest Lake
44 South Lake St, 1 block south of Hwy 61/Lake Street & Broadway. 651-464-3313
Kimball Inn, 4 miles West Hurley WI
6622 W. US Highway 2, Hurley WI,
Lunch/Dinner near ABR/Wolverine or traveling US 2 across WI. 715-561-4095
Kopplin's Coffee, St. Paul --new location--
2038 Marshall Ave, St. Paul, 651.698.0457.
Red Mug, Superior, WI
916 Hammond, Superior (715-392-2662), entrance on Broadway, in basement. Sustenance Artisan Bread, bakery immediately above. après Superior Muncipal Trails or After Hours.
TK's Lilydale
813 Sibley Memorial Highway, Saint Paul (651) 552-7105; after roller skiing Big Rivers Trail;